As a musician, you know what you need from your instrument and the best possible way to play it. Would you like modifications for physical reasons? Or do you have specific wishes for the visuals and sound? Let's discuss the possibilities for tailored rebuilding.
Options include
Customised bending work, traditionally with lead and hammered by hand
Production and installation of special parts
Production of tuning slides, hand-bent from sheet metal
Production of register keys
Production or rebuilding of trigger mechanisms
Adaptation of leadpipes
Adaptation of mouthpiece parts
Installation of additional valves
Rebuilding of the lever
Repositioning finger rings
Ergonomic enhancements
How can your instrument be modified? Arrange an appointment with us!
Our area of speciality:
Tuba rebuilding
Tubas have made up a key part of the work of Vogt instruments for many years, and the company has a good network of professional tuba players, colleagues and manufacturers worldwide. These interactions with players and specialists and the individual requirements and ideas of our customers provide valuable impetus for our work. We have steadily specialised in tuba advice and sales and are happy to speak to you about this.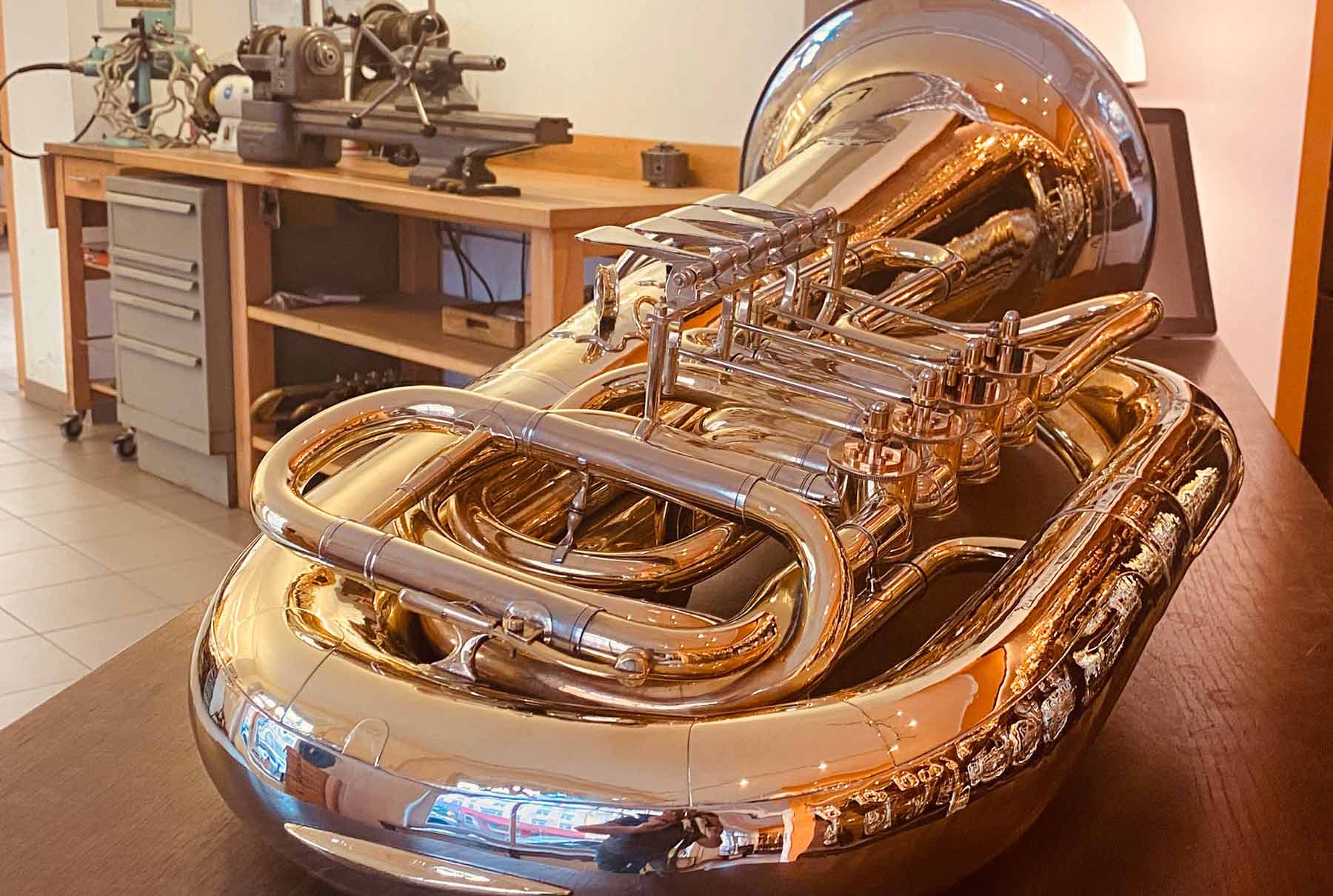 We have the best conditions for working with tubas in our workshop, including:
Producing trigger and lever mechanisms
Production of tuning slides (hand-bent)
Moving the leadpipe
Repositioning valve slides
Traditional lead bending of tubes
Customised rebuilding and tuning
Making new instruments with standard parts and handmade parts
One-off instruments from the
workshop
New instruments from our master craftsman workshop consist of fully handmade parts, and you have the opportunity to test and co-design them in the building phase. You can choose from different bell shapes, and we can also match the material to your expectations in terms of character and tone. We can develop a one-off together that matches you perfectly. Interested?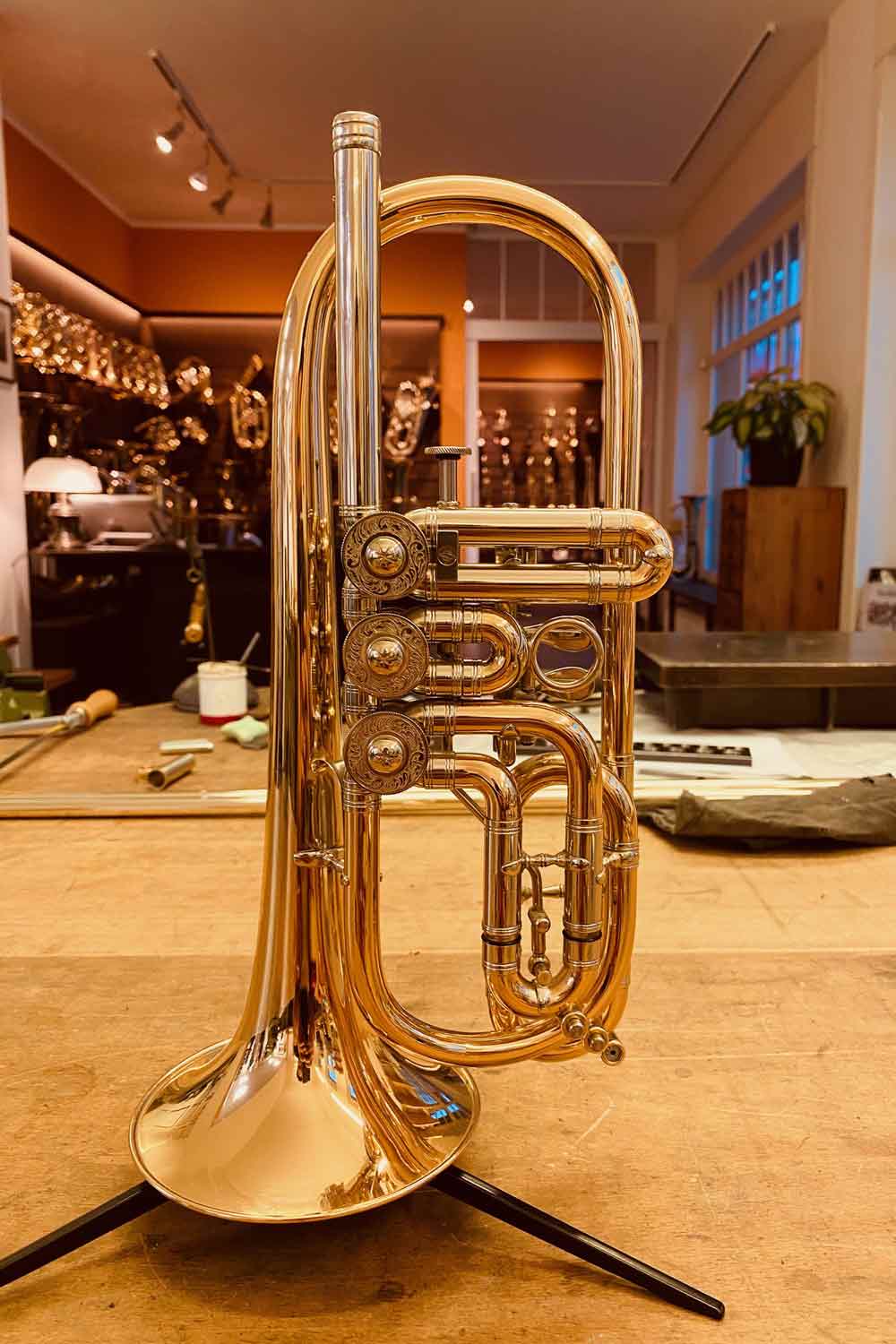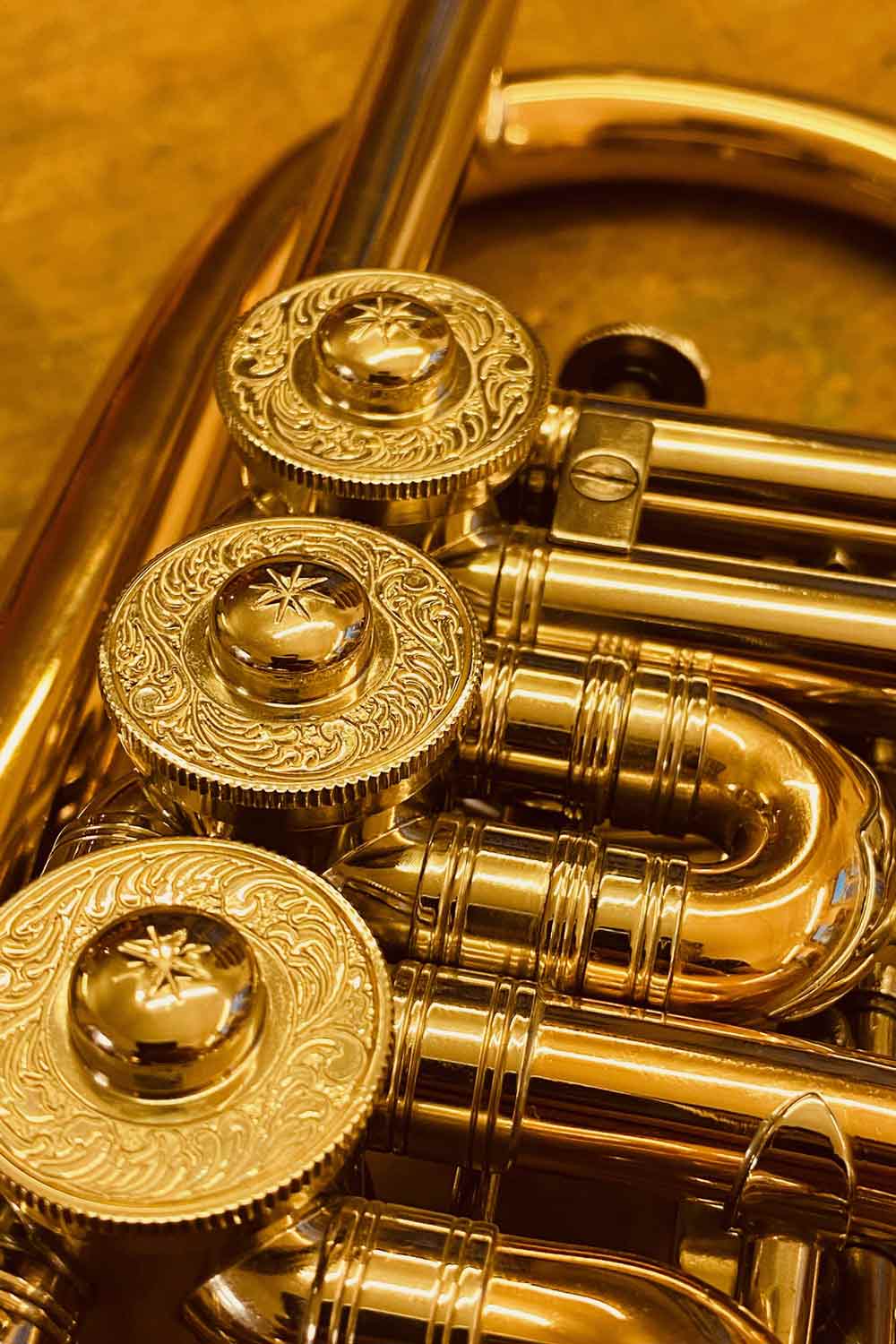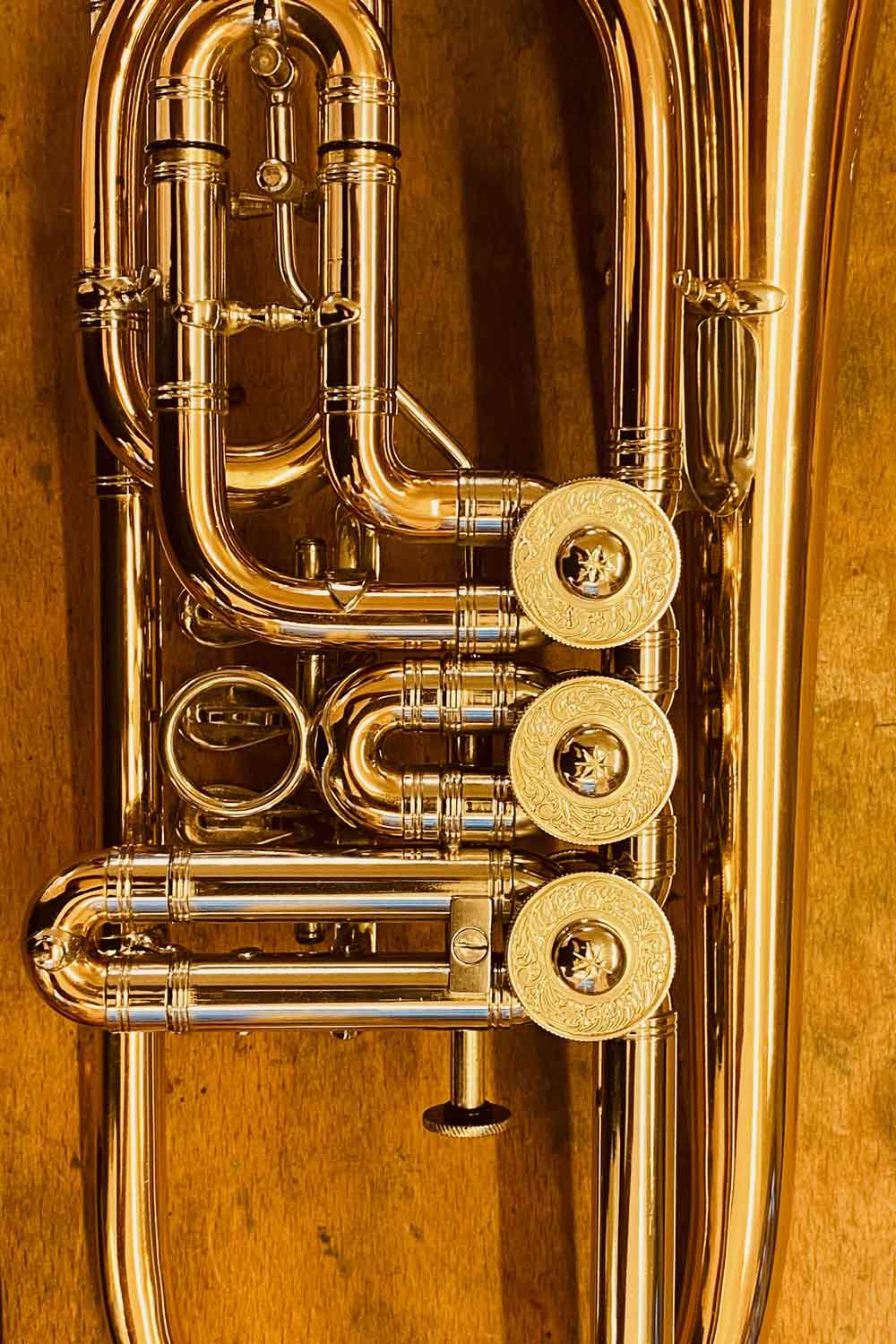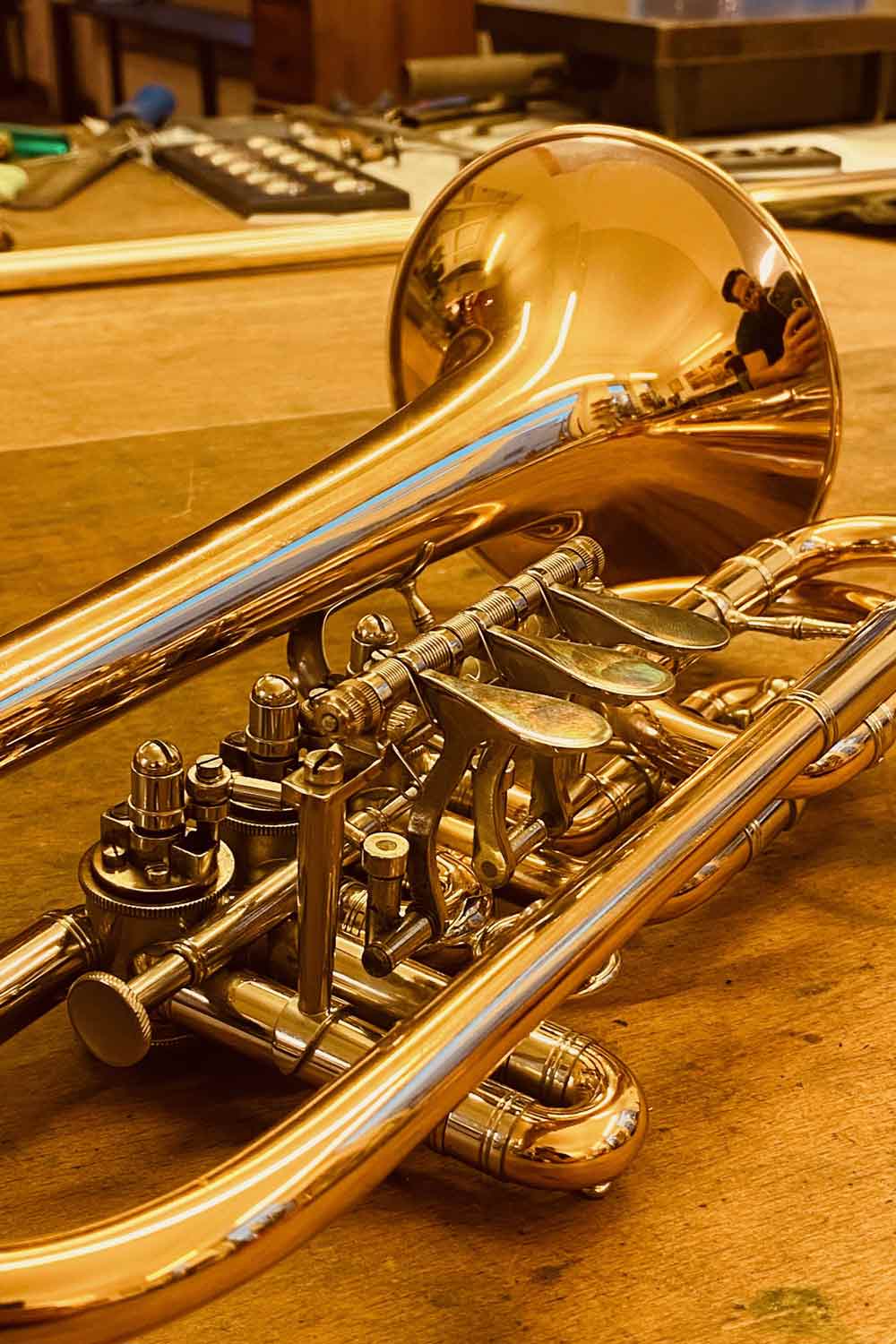 Our compact trumpet (B♭ tuning) was developed in 2013 from an idea that we had for a shape when we were working on standard trumpets. Compared to classic trumpets, our Vogt trumpet has a smaller and more compact size. It impresses with excellent intonation and a beautiful tone, and it is suitable for both students and professionals.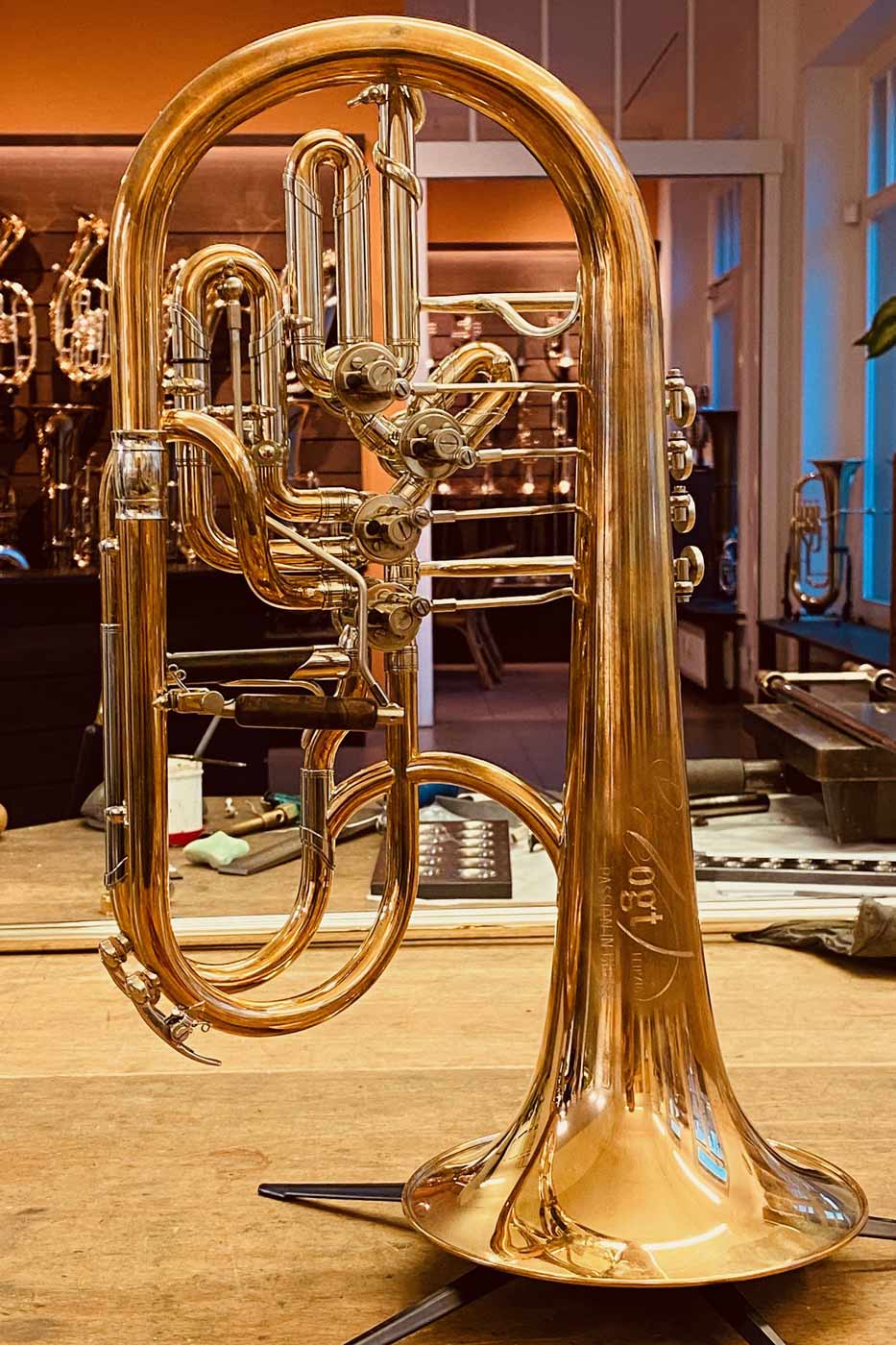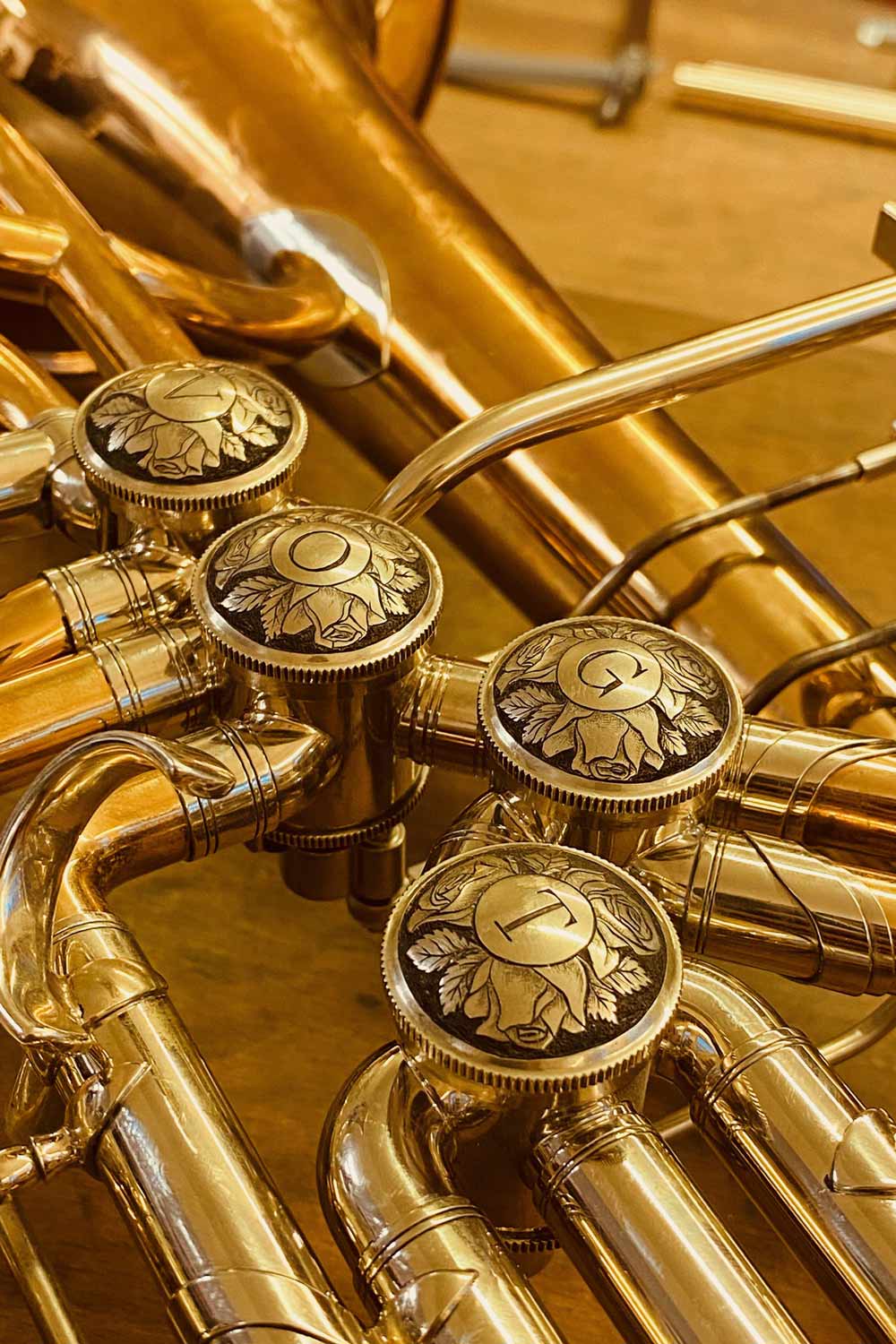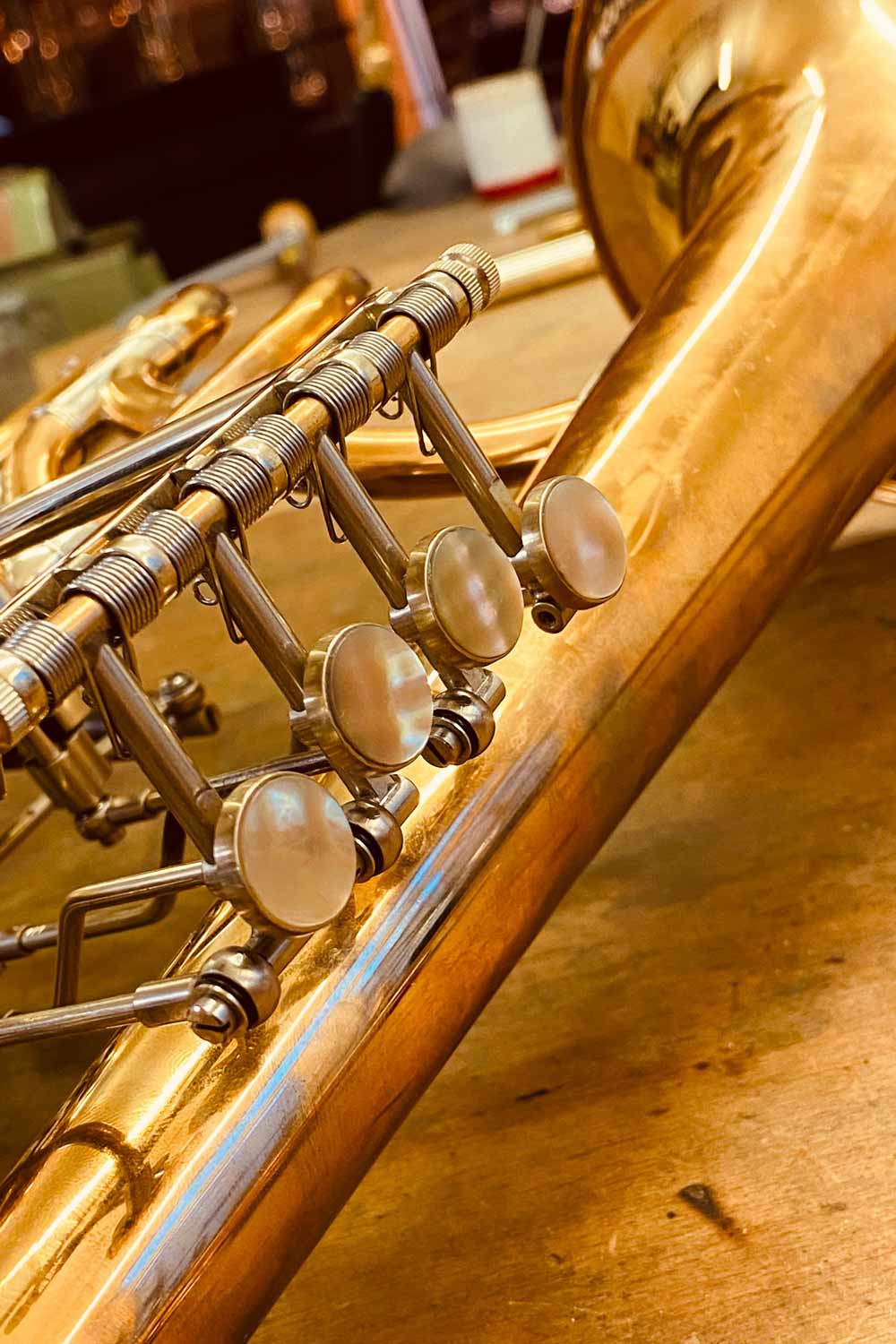 Our 4-valve flugelhorn also combines an attractive design with high-quality material and the knowledge of our master craftsmen. This is shown in detail such as the layout of the rotary valves, superior levers and its complex shapes. It is a real collector's item.